how to create database?
I am very new to database. I don't know much about it. May you please help me creating my first database. Thankyou!
12 Sep 2020 | 218
~ Satty
If you are using cPanel, you will have an option of
MySql Database
on homepage.

Clicking there you will be redirected to a page, where you will be asked to enter database name.
Your database name must be unique.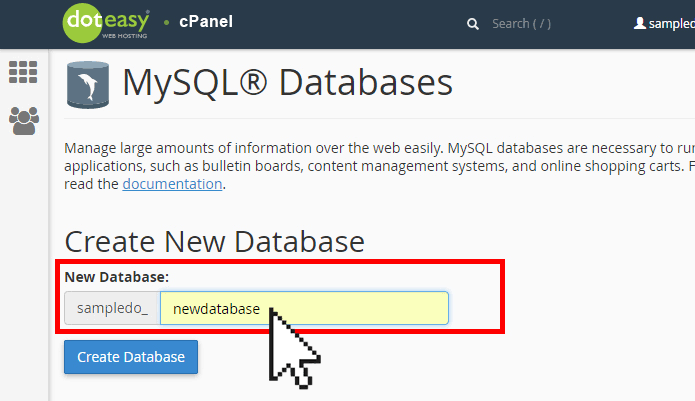 After entering Database name, click on Create Databse button. This will create a databse for you.
All done for creating a database, but the job is not done yet.
Now you will need an user for your database which will have permission to CRUD database.
CRUD stands for :-
C - Create : To create data.
R - Read : To read data.
U - Update : To update data.
D - Delete : To delete data.
To create a user, you will have to go MySql Database Wizard option next to the MySQL Database option from homepage.
Here you will be asked to fill the credentials for an user to be created.
Credentials like username and password.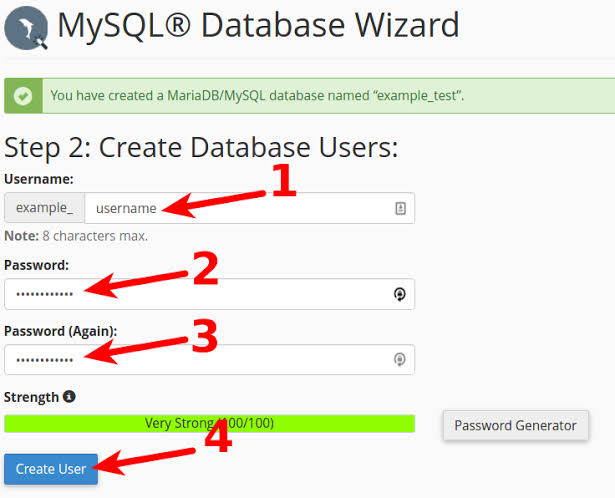 After filling all the details click on Create User button.
A new user will be created, now you will need to GRANT PERMISSION to the user in database.
To do so, add your USER to the DATABASE and grant the required permissions (generally ALL).
To grant permission, select the checkbox near to all the permission types as in the picture below :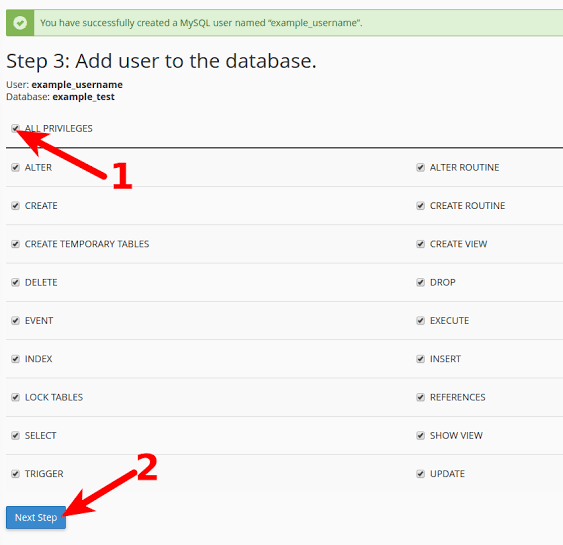 Now simply click on Next Step button and follow the steps to get your Database with User with Required permissions created.
All done.
Related queries
Latest questions